Ieri pomeriggio ho avuto il piacere di essere invitata allo Showroom di Alviero Martini in piazza San Babila 5 dove ha presentato la nuova linea ALV Autunno - Inverno 2011-2012 .
In uno scenario bianco puro, spicca ovunque la nota di colore rubino, in tutte le sue tonalità, dalla più accesa e fluo, alla più scura color vinaccia, intervallata da tocchi nero, cammello e panna.
La collezione presentava un ampia gamma di abiti, maxi e mini, cappotti impreziositi da pelliccia e soprattutto borse, tra le quali il modello San.Ba, borsa icona di ALV.
Ad accompagnare la collezione, veniva offerto un assaggio di Grignolino e Barolo, i cui colori riprendevano quelli esposti.
-
Yesterday in the afternoon I had the pleasure to be invited to Alviero Martini's showroom in Piazza San Babila n.5, where he presented the new line ALV Fall/Winter 2011-2012.
In a pure white scenery, the ruby came out everywhere, in each of its shades, from the most bright and fluo, to the darkest one reminding of wine, combined to touches of black, camel and cream.
The collection presented a wide range of maxi and mini dresses, fur-coated coats and, mostly, bags, among which the San.Ba, ALV icon bag.
Along with the collection, I have been offered a glass of Grignolino and Barolo, whose colours reminded those ones shown.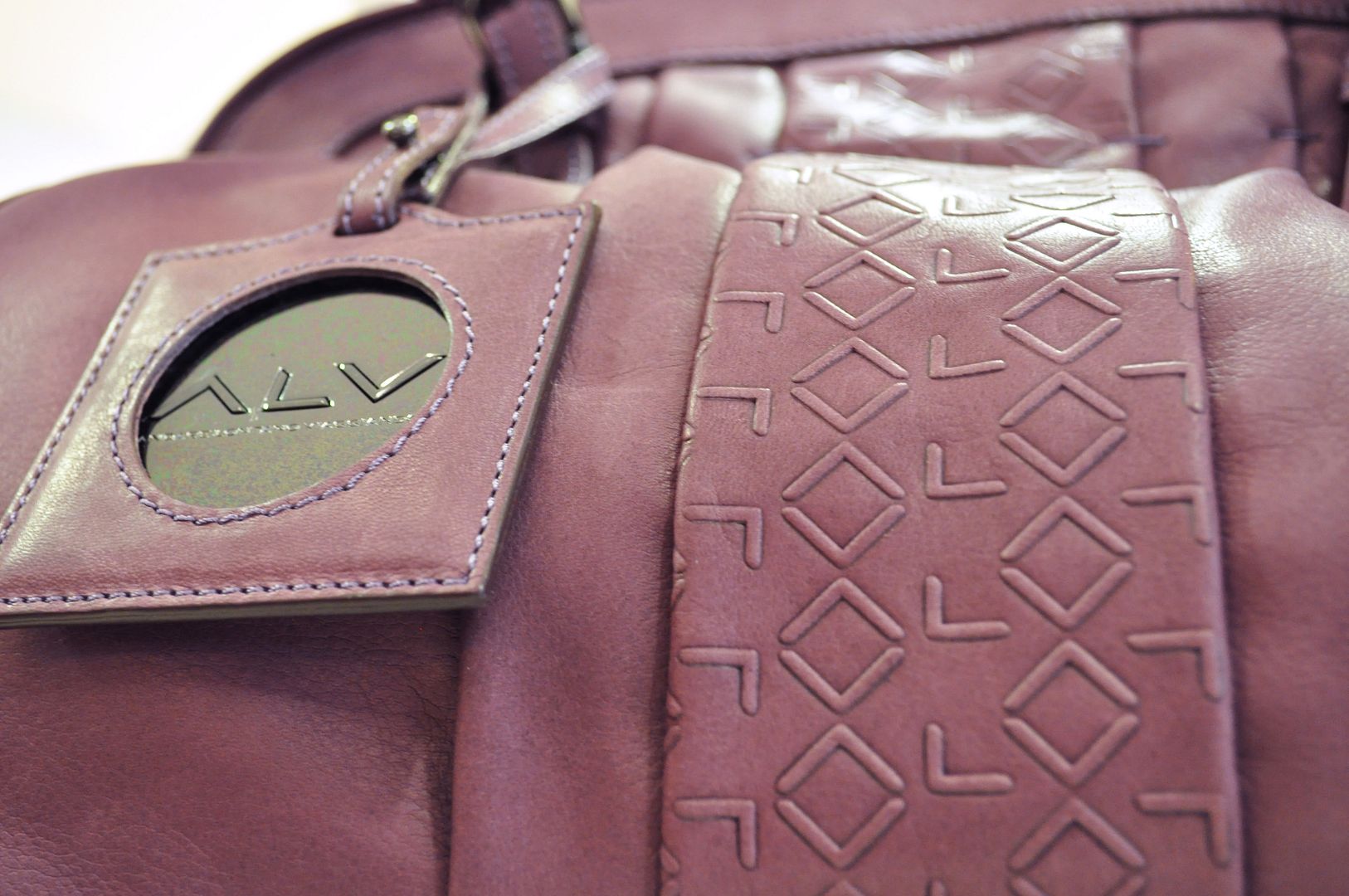 San.Ba bag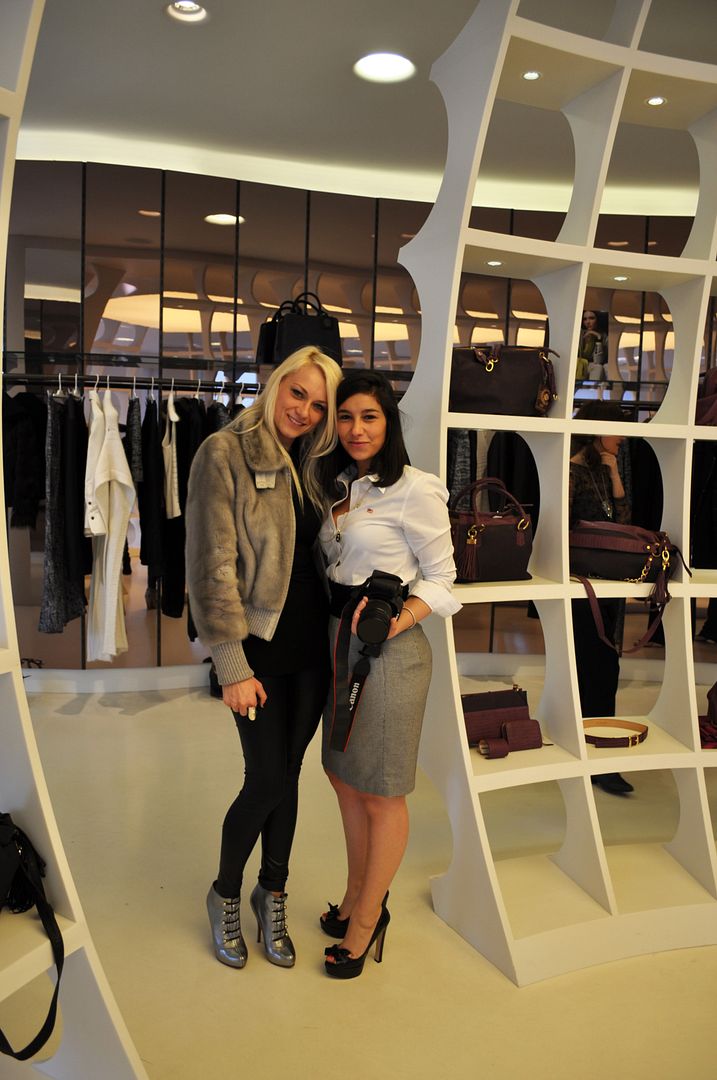 Ho avuto anche il piacere di incontrare Laura, del blog

T
heoldnow


-
I've also had the pleasure to meet Laura, from

Theoldnow

blog